Newberry / Munising Fall Color Photos – 2023
Newberry / Munising Fall Color Photos – 2023
<>
<>
Newberry / Munising Fall Color Photos – 2022 and earlier
<>
September 22, 2016 – Newberry Area
<>
<>
September 15, 2016
<>
<>
Photos and Updates From 2015
Newberry Fall Color Report – 10/5 – What a difference a few days (and cool nights) can make! We are seeing a lot more color now, especially where the trees are not as protected as they are in the woods. If you don't mind driving the "highways" of the area (as opposed to getting deep in the Yooper woods by a gravel road or a two track) you will see some decent color, BUT if you can wait a couple more days it'll be even better.
I think by this coming weekend, viewing in the area should be pretty good and in SOME places will be close to 60% if not more!! The new "water reflection photo" was taken a couple of days ago. Keep checking back!
<>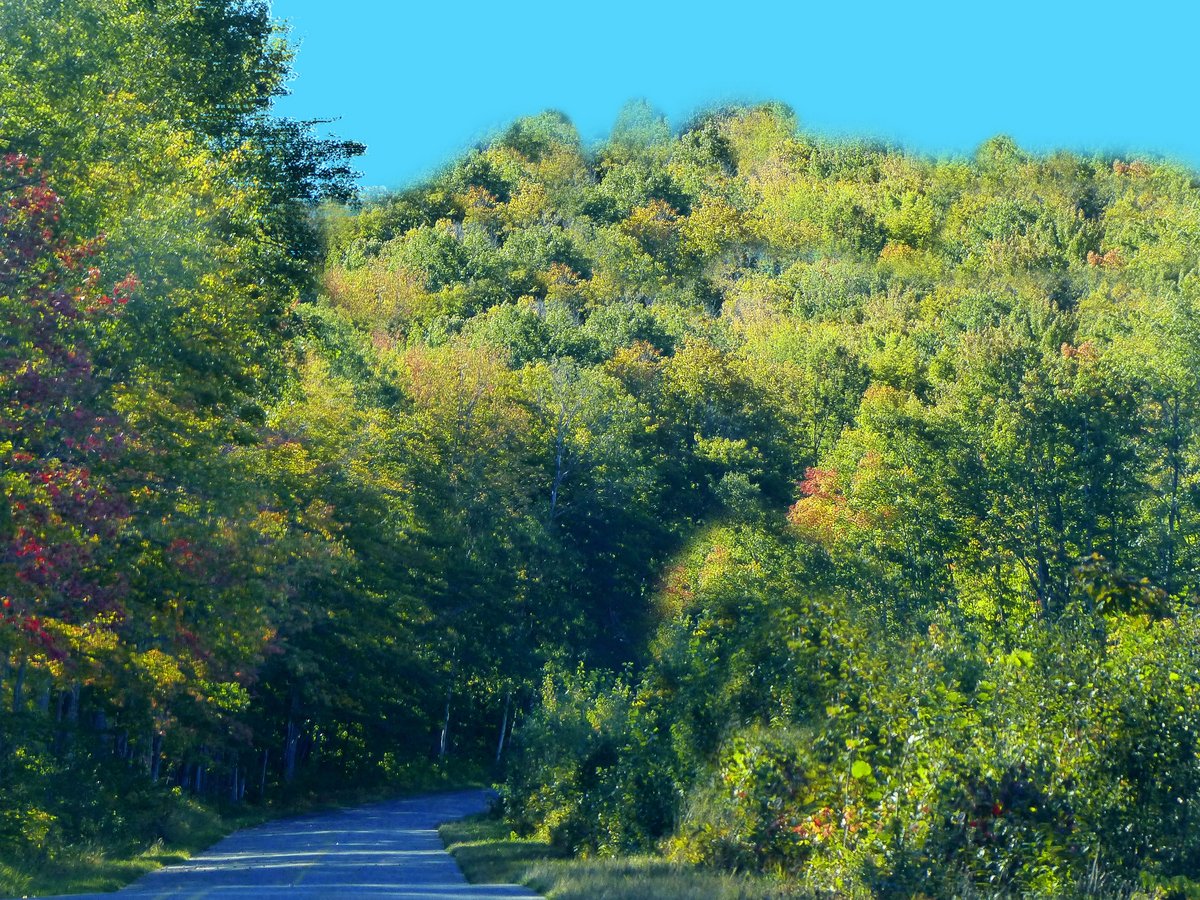 Newberry Fall Color Report – 10/01 – The new photo to go with the report today shows a bit more color than what we've been seeing. AND it depends on where you are as to how much color there is. Reports have it that the Toonerville Trolley and Boat Tour are showing about 50% along the river, but you can see from this post that is not the case along side the road.
We took a drive towards Lake Superior and didn't see hardly any color change going N. out of Eckerman. Then we went on Curly Lewis Hwy which runs e-w and not much there. We cut across on a side road towards Strongs which runs n-s and the photo is pretty representative of what we saw on that 9 mile stretch.
We have had very chilly early a.m. temps and frost which will help the colors start to change more quickly. I think if you try to time it for around October 8 + you should be good.
<>