Porcupine Mountains
October 3, 2015
Featured Lodging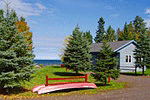 Mountain View Lodges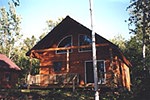 Scott's Superior Inn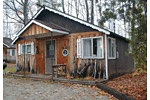 Peterson's Cottages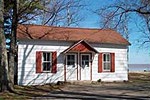 Superior Shores Resort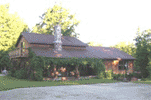 A Cottage Up North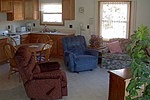 Porcupine Lodge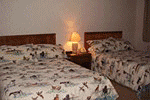 Konteka Resort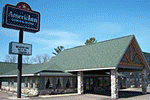 AmericInn – Silver City
Ontonagon – Porkies Fall Color Lodging & Services

Porcupine Mountains – Fall Color Update – October 12, 2021
Fall Color Update – October 12, 2021 It's peak color time in the Porcupine Mountains and the Western U.P. Along the high land interior routes some areas are past peak, however there is still fantastic fall color to be found along routes closer to Lake Superior. Look for another week of good fall color with later [...] more...
Fall Color Chair Lift Rides – Porcupine Mountain Ski Area
UPDATE FROM Porcupine Mountain Winter Sports Complex –> We still have nice fall colors so we are going to stay open an extra weekend. So next weekend October 17th and 18th from Noon til 6pm! Disc Golf is also still open! Rides will take place from noon to 6pm EST on Saturdays and Sundays during the [...] more...
Porcupine Mountains Photos – 2022
Photos from the Fall Color Season of 2022 Comments Box SVG iconsUsed for the like, share, comment, and reaction iconsFall Color Wednesday September 28th, 2022 - 9:06 am FROM Porcupine Mountains Wilderness State Park - the Porkies --> Fall Color Update - Color is starting to "pop" throughout the Porkies. Rangers estimate 30% color [...] more...
Lake of the Clouds Overlook – Porcupine Mountains
The Lake of the Clouds Overlook is one of the most popular spots for visitors to the Porcupine Mountains. The view from the rocky summit is stunning with the blue waters of the Lake of the Clouds and the Carp River winding through the forest valley below. Porcupine Mountains Wilderness State Park – Photos From Instagram You'll [...] more...
Western U.P. Fall Color Progression
Here is a handy collection of photos showing how the fall color progresses in the Western Upper Peninsula. (Click On Photo To Enlarge) more...
Mountain View Lodges – Silver City
Mountain View Lodges & Gallery is the newest resort in The Wilds of Michigan! Nestled in the foothills of the Porcupine Mountains, right on the sandy shore of Lake Superior, just 50′ to 100′ from the water! Our northern Michigan "cabin" rentals offer all the conveniences of home in a majestic wilderness setting. The [...] more...
Scott's Superior Inn – Ontonagon
Scott's Superior Inn & Cabins is situated on the shores of Lake Superior near the Porcupine Mountains in Michigan's Western Upper Peninsula. Our property features an inviting lobby, with a large fireplace, a spacious fire-placed recreation room that allows lively competition at foosball, pool and other games. Rooms are attractively furnished and beautifully carpeted for quiet and [...] more...
Superior Shores Resort – Ontonagon
Superior Shores Resort is located on a beautiful sandy beach on Lake Superior. The resort is 5 miles west of Ontonagon, MI, located on Michigan's Upper Peninsula and is the perfect choice for your next Michigan vacation. Our resort's beach is the ideal spot for swimming and agate hunting. We have motel rooms and cottages. [...] more...
Peterson's Chalet Cottages – Ontonagon
Peterson's Cottages is located in a quiet, wooded setting on the sandy shores of magnificent Lake Superior, just 15 minutes from the world-class Porcupine Mountain Wilderness State Park, and offers fully-equipped housekeeping cottages for the discriminating traveler. Each lodging unit is fully equipped with a kitchen, color cable TV, phones, 1 and 2 bedrooms, fireplaces in [...] more...
AmericInn of Silver City
AmericInn of Silver City Michigan is located on Lake Superior (also know as Gitchee Gumee) at the junction of HWY-64 and HWY M-107. We are a short 13 miles west of Ontonagon, Michigan and 3 miles east from the entrance to the Porcupine Mountains Wilderness State Park. The "Porkies" offer visitors year round outdoor fun [...] more...
Sunshine Motel & Cabins & Rustic Campground – Ontonagon
The Sunshine Motel & Cabins & Rustic Campground is located on many acres of wooded land, has access to beautiful Lake Superior and provides you with a Superior place to stay as you enjoy all the activities that Ontonagon, Michigan provides. We've got your ultimate snowmobiling getaway! You have access to over 1500 miles of [...] more...
A Cabin & A Cottage Up North – Silver City
Two year-round rental homes in Silver City, Michigan, 1 mile and 5 miles the Porcupine Mountains Wilderness State Park. The Cabin Up North is a log home nestled on 3.5 acres on the pristine shoreline of Lake Superior with 1000 feet of private beach. This beautiful log cabin has 3 bedrooms and two baths [...] more...
Konteka Resort – White Pine
The motel features 16 units, with handicap accessible facilities. Each spacious room has such amenities as two queen size beds, or one queen size bed, cable TV, telephone, air-conditioning, blow dryer, and separate bathroom/vanity areas and wireless internet. A continental breakfast is available in the breezeway that was added to connects the Motel to the [...] more...
Porcupine Mountains / Ontonagon – Early Fall Photos – September 22, 2010
Some color is starting to appear in the Porcupine Mountains and along Lake Superior. Currently more color in the interior along Highway 28 and 2. Should be some good stretches of peak color in the interior this weekend. Peak likely in the Porkies next week and next weekend.   For More Photos Click Here >>>> more...